Back to List
News
July 6, 2022
Mei-Ann named as an Artistic Partner of Northwest Sinfonietta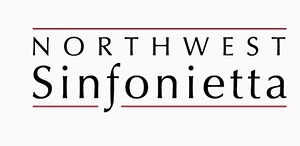 The Northwest Sinfonietta (Tacoma, Washington) today announced the appointment of conductors Mei-Ann Chen and Jeffery Meyer as the two newest artistic partners of the orchestra beginning with the 2022-2023 season. They join award-winning Israeli conductor Yaniv Attar, who has been an artistic partner with the ensemble since 2018.
Northwest Sinfonietta board president Natalie Mayer stated, "I'm very excited about our artistic partnerships with Mei-Ann, Jeff and Yaniv. I can't wait to see what these diverse conductors bring to our organization and audiences."

Concertmaster Denise Dillenbeck said, "Mei-Ann Chen's work with us in the spring highlighted her incredible leadership, collaborative and exciting style, and skill with all kinds of music, from Mozart to modern day."
"Meeting Northwest Sinfonietta was literally love at first sight - making music with these wonderful musicians feels so familiar and inspiring, as if I have known them a long time! said Ms. Chen. "It is a unique honor to collaborate with fellow conductors Jeffery Meyer and Yaniv Attar as artistic partners, and to be part of a highly creative team that is driven to explore possibilities and innovations! I am excited to see the interesting collaborations and rewarding musical results of this special partnership!"
About the Northwest Sinfonietta
Founded in 1991 by harpsichordist Kathryn Habedank and conductor Christophe Chagnard, the Northwest Sinfonietta is a 35-member ensemble and the premiere chamber orchestra in the Puget Sound region. It blends the intimacy of chamber music with the power of a full orchestra. In 2015, the Northwest Sinfonietta became one of the few orchestras in the world to move to an Artistic Partner model of operations, giving the musicians of the ensemble a larger role in the programming and vision for the ensemble. www.nwsinfonietta.org.