Back to List
Calendar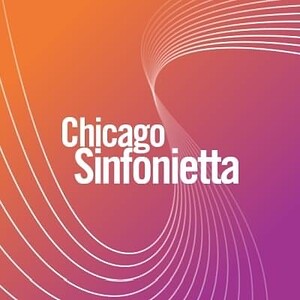 Chicago Sinfonietta: ECHO
Place & Time
Auditorium Theatre
March 16, 2024
7:30pm
Program
PROGRAM
Florence PRICE Concert Overture No. 2 (Chicago Premiere)
Samuel BARBER Violin Concerto with Amaryn Olmeda, Soloist (Chicago Debut)
Clarice ASSAD New Commission (World Premiere) with Clarice Assad, Vocalist
Francis POULENC Les biches (The Does) Suite (Chicago Sinfonietta Premiere)
Join the Chicago Sinfonietta in celebrating Women's History Month with ECHO, a stunning program featuring a lineup of works that highlights the artistry and creativity of women in music.
Experience the Chicago premiere of Florence Price's Concert Overture No. 2, a dynamic and passionate work that showcases Price's masterful orchestration and distinctive musical voice. Then, be transported by Samuel Barber's beloved Violin Concerto, performed by the rising star Amaryn Olmeda in her Chicago debut. Olmeda's virtuosity and musicianship will be sure to leave you spellbound.
Next up is Francis Poulenc's Les biches Suite, a playful and evocative work that blends neoclassical and jazz elements with irresistible charm. Finally, the Chicago Sinfonietta is proud to present the world premiere of a currently untitled piece by Clarice Assad, co-commissioned with SPCO/ROCO/ACO, with the talented vocalist and composer herself performing as soloist. This piece is sure to captivate and inspire with its bold, innovative sound and unforgettable melodies.
Throughout the concert, the Chicago Sinfonietta will echo with the vibrant energy and creativity of women in music, celebrating their artistic achievements and paving the way for future generations of female musicians. Don't miss this powerful tribute to the women who have shaped the world of classical music and continue to inspire us today.