Back to List
Calendar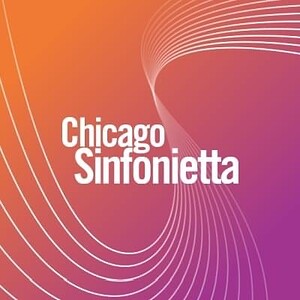 Chicago Sinfonietta: PULSE
Place & Time
Wentz Concert Hall
January 14, 2024
3pm
Program
PROGRAM
Scott JOPLIN (orch. Gunther Schuller) Overture from Treemonisha
Xavier Dubois FOLEY "Victory" Concerto featuring Xavier Foley, double bassist
Margaret BONDS Montgomery Variations

Join the Chicago Sinfonietta in their annual MLK Tribute Concert, PULSE, as they pay homage to the enduring legacy of Dr. Martin Luther King Jr. with a captivating lineup of works that celebrate the power of perseverance, triumph, and hope.
Experience the dynamic Overture from Treemonisha, Scott Joplin's classic opera, reimagined for the orchestra by Gunther Schuller. Then, prepare to be moved by the stunning performance of Xavier Dubois Foley's "Victory" Concerto, featuring the masterful double bassist Xavier Foley, whose virtuosic playing and musicality are sure to leave you breathless.
Next up is the mesmerizing Montgomery Variations by Margaret Bonds, conducted by the one and only Mei-Ann Chen, a work that showcases the beauty and complexity of Black spirituals and folk songs. This piece celebrates the resilience and perseverance of Black Americans in the face of adversity and serves as a fitting tribute to Dr. King's message of hope and perseverance.
Throughout the concert, the Chicago Sinfonietta will pulsate with energy and emotion, delivering a powerful performance that will leave you inspired and uplifted. Don't miss this unforgettable tribute to Dr. King and the enduring spirit of the human experience.