Back to List
Calendar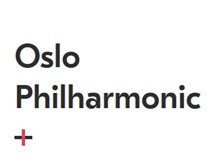 Oslo Philharmonic
Place & Time
Oslo Concert Hall
December 18, 2020
8:00 PM
Program
Mei-Ann Chen conductor
Didrik Solli-Tangen soloist
Oslo Philharmonic Choir
Øystein Fevang choir conductor
A cherished tradition in the advent period.
Even since the Oslo Philharmonic's first concerts in 1969, they have become a tradition dear to many in the advent period.
We will offer experiences you will not hear in any other Christmas concerts: some of the most known Christmas songs such as O Holy Night and Lo! How a Rose E'er Blooming with a full symphony orchestra, choir, and soloists, amidst rarer gems from the classical Christmas repertoire.
And when the entire audience chimes in with Fairest Lord Jesus along with the Oslo Philharmonic and the Oslo Philharmonic Choir, it is hard not to get into the Christmas spirit.