Back to List
Calendar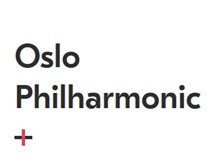 Oslo Philharmonic
Place & Time
Oslo Concert Hall
December 18, 2020
8:00 PM
Program
Mei-Ann Chen conductor
Didrik Solli-Tangen soloist
Oslo Philharmonic Choir
Øystein Fevang choir conductor
The finest Christmas music! A cherished tradition in the pre-Christmas time.
The Oslo Philharmonic held its first Christmas concerts in 1969, and since then they have become a cherished tradition for many in the pre-Christmas era.
Oslo Philharmonic offers experiences you don't get at other Christmas concerts: some of the most famous Christmas songs such as O helga natt and Der hev ei rose sung with full symphony orchestra, choirs and soloists, combined with rarer Christmas jewels from the classic repertoire.
Ticket sales for this concert will start on May 18th.