Back to List
Calendar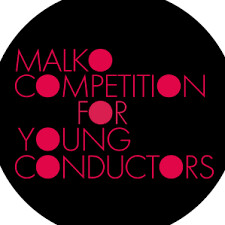 Malko Competition for Young Conductors
Place & Time
DR Koncerthuset
June 12, 2021
4:00 PM
Program
June 7 - 12, 2021
with Danish National Symphony Orchestra
Application opens September 23, 2020 on this website.
Deadline is November 18, 2020 at 11 GMT+1.
The competition is open to young conductors born after June 12, 1986.
PRIZES
First Prize 20,000 €
+ Several concerts with international symphony orchestras
+ Career advice and support for a period of one year
+ Chairman and Chief Conductor Fabio Luisi will be mentor to the winner
Second prize 15,000 €
Third prize 12,000 €
Audience Prize 1,500 €
OBSERVERS
Observers from leading symphony orchestras will follow the competition searching for possible future conductors.
Monday & Tuesday
Round 1
Mozart, Haydn & Weber
1. W.A. Mozart: Don Giovanni (Neue Mozart Ausgabe/Bärenreiter)/Cosi fan tutte Overtures (Breitkopf & Härtel)
2. J. Haydn: Symphony No. 104 1. Movement (Haydn Mozart Presse)
3. C.M.v. Weber: Der Freischütz - Overture (Breitkopf & Härtel)
The two Mozart overtures is one choice – that means if the candidate chooses Mozart he or she performs excerpts of both overtures.
ROUND 2
Wednesday
Round 2
Brahms, Mahler & Nielsen
C. Nielsen: Symphony No. 5 (Carl Nielsen Udgaven/Wilhelm Hansen - free download on the link below)
http://www5.kb.dk/export/sites/kb_dk/da/nb/dcm/cnu/pdf/CNU_II_05_symphony_5.pdf
G. Mahler: Symphony No. 4 (Universal Edition)
J. Brahms: Symphony No. 3 (Breitkopf & Härtel)
On the day before the 2nd round, the exact excerpts will be announced to each of the candidates.

Thursday
Round 3
Debussy, Stravinsky, Strauss & Sibelius
The 3rd round is divided into two parts: Morning and afternoon.
Morning
Britta Byström: New commission for the Malko Competition (app. 5 minutes) (Edition Wilhelm Hansen)
C. Debussy: Apres midi d'un faune (Breitkopf & Härtel)
I. Stravinsky: Firebird suite (Chester)
R. Strauss: Till Eulenspiegel (Kalmus)
Afternoon
J. Sibelius: Violin Concerto - 1st mov. (KLHU) Soloist: Johannes Søe Hansen.
The candidate will have time to meet and talk with the soloist beforehand.

Saturday
Finale
Tchaikovsky & Nielsen
Each candidate will rehearse with the orchestra in the morning.
In the evening each candidate will perform one of the following three pieces:
P. I. Tchaikovsky: Symphony No. 4. 1st mov. (Breitkopf & Härtel)
P. I. Tchaikovsky: Symphony No. 5. 1st mov. (Breitkopf & Härtel)
P. I. Tchaikovsky: Symphony No. 6. 1st mov. (Breitkopf & Härtel)
In addition the candidate will perform:
C. Nielsen: Maskarade - Overture (Edition Wilhelm Hansen
Complete details available at website (see link below)