Back to List
News
May 3, 2020
ROCO's New Season: "Color and Light"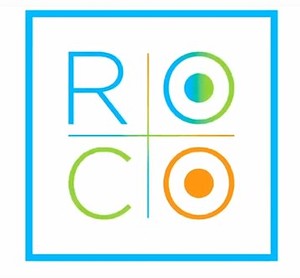 For the past 15 seasons, ROCO has shown our true colors – shining a light on underrepresented voices, weaving music through the unique spaces of our Houston community and beyond, and commissioning over one hundred new works.
This fall we're delighted to brighten your world anew, as we all come together again for our 16th season – Color and Light!
Working with living composers has been a part of ROCO's mission from the very start, and in Season 2020-2021 we will perform ten new works we've commissioned, including eight in partnership with orchestras across the world.
This season's In Concert series, built around these premieres, will take audiences on an illuminating journey through global soundscapes, celebrating nature and culture through creative collaborations. Our composer-in-residence this season, Alyssa Morris, will write a triptych of pieces for our flexible model including a work for wind sextet, a work for solo instrument, and a work for chamber orchestra based upon an Aztec tale, serves as an anchor.
ROCO Artistic Partner and Guest Conductor, Mei-Ann Chen
Artistic Partner Mei-Ann Chen
On the podium, we are thrilled to have ROCO Artistic Partner Mei-Ann Chen back to kick off the season, and to welcome faces both new and familiar, with conductors Andrew Litton and Ward Stare making their ROCO debuts, and Brett Mitchell returning.
Our Unchambered series, showcasing ROCO musicians in self-curated chamber concerts, will feature an exciting new partnership with the Museum of Fine Arts Houston, inviting our wide range of musical colors to mingle with the masterpieces of art that will surround you.
The Connections series will continue to take music into new and unexpected places in repeat collaborations with Rienzi, Holocaust Museum Houston, Peter and the Raptor at Houston Museum of Natural Science, a Yuletide Concert at Czech Center Museum Houston, Beer & Brass ringing in the New Year again at Saint Arnold Brewing Company, and the return of our Musical Ofrenda celebrating Dia de los Muertos at MECA.
As always, many of our concerts will be livestreamed and available to you anytime, anywhere, while we also invite all communities and ages into our musical conversation through programs such as ROCOrooters for kids, during and after our In Concert series.
"Even though Season 16's theme of Color and Light is very timely, it has been our intent before this unprecedented time of social distancing," says Alecia Lawyer. "While our musicians can continue to connect us all digitally, we greatly look forward to being in person with you to share the power of our language of music and be in relationship with you once again."