Back to List
Calendar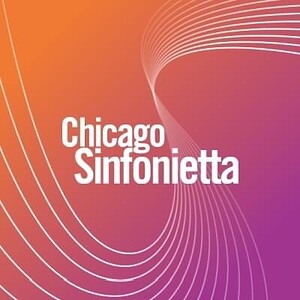 Chicago Sinfonietta: AMPLIFY
Place & Time
Auditorium Theatre
October 7, 2023
7:30pm
Program
PROGRAM
Regina Harris BAIOCCHI Muse for Orchestra (Chicago Premiere)
Viet CUONG Re(new)al for 4 Percussion Soloists & Orchestea, featuring the Chicago Sinfonietta Percussion Section and guest percussionist, Cleo Goldberg
Gustav MAHLER Symphony No. 1 in D Major, "Titan"
Join the Chicago Sinfonietta for an electrifying opening night concert, AMPLIFY, featuring a stunning lineup of contemporary and classic works conducted by the dynamic Mei-Ann Chen.
Experience the Chicago premiere of Regina Harris Baiocchi's Muse for Orchestra, a powerful tribute to the muses who inspire and guide us. Then, immerse yourself in Viet Cuong's Re(new)al, a thrilling work that explores the intersection of digital and natural soundscapes, with striking percussion and intricate melodies.
And finally, prepare to be transported by Mahler's Symphony No. 1 in D Major, "Titan," a beloved classic that never fails to captivate audiences with its sweeping themes and dynamic energy.
With Conductor Mei-Ann Chen at the helm, this promises to be an unforgettable evening of music that will leave you inspired and energized. Don't miss your chance to witness the Chicago Sinfonietta AMPLIFY their sound and showcase their artistic prowess on opening night.