Back to List
Calendar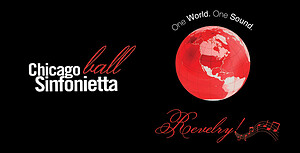 Chicago Sinfonietta Annual BALL
Place & Time
FAIRMONT CHICAGO
October 9, 2021
7pm
Program
Chicago Sinfonietta 2021 Ball
One World. One Sound. Revelry!
Saturday, October 9, 2021 - Fairmont Hotel, Downtown Chicago
Our annual black-tie gala is back and sure to delight with a cocktail reception, exclusive orchestral performance, exciting live auction, a gourmet dinner, and more! Support your favorite Chicago performing arts organization while reveling in the festivities!
2021 Virtual Celebration
Can't make the in-person Ball? You can still join us and celebrate! Chicago Sinfonietta's 2021 Virtual Celebration is Saturday, October 9th, 2021 at 7:00PM CDT. On this evening, we will highlight 34 seasons of being at the forefront of diversity, equity, and inclusion! The virtual celebration will showcase our artistic achievements and programmatic impact. Immerse yourself in our virtual world! Lobby opens 6:30PM CDT Virtual Celebration 7:00PM CDT Attire: Anything from pajamas to black-tie! Pop the champagne, grab the pizza, and join us as we celebrate ONE WORLD - ONE SOUND - REVELRY!