Back to List
Calendar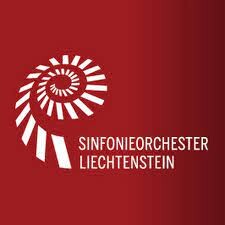 Debut with Sinfonieorchester Liechtenstein
Place & Time
Theater Liechtenstein
Theater am Kirchplatz eG
Reberastrasse 12
Postfach 763
9494 Schaan
Schaan
Liechtenstein
March 24, 2022
20.00
Program
Aaron Copland - Variations on a Shaker Melody
Erich Wolfgang Korngold - Concerto for violin and orchestra in D major, op.35
Sergej Rachmaninow - Symphonic Dances, op.45
Aaron Copland, the son of Lithuanian immigrants, started out as an avant-garde composer but then changed his tonal language by simplifying it. However, this did not make his music any less complex, as Copland was a master of colors and rhythms. His music appealed to the American audience, his close friend Leonard Bernstein encouraged him, and in 1945 he received the Pulitzer Prize for "Appalachian Spring". One movement of this picturesque music is the "Variations on a Shaker Melody".
Erich Wolfgang Korngold was already an admired composer as a teenager and was performed by the great conductors of his time. In the 1930s he established himself as a leading film composer in Hollywood and received two Academy Awards. In 1947 Jascha Heifetz launched his phenomenal violin concerto - the melodic, multifaceted music continues to fascinate today.
The young Belgian violinist Marc Bouchkov lives up to this demanding concert in every respect, as he is one of the most exciting and most promising artists of his generation. Bouchkov has won numerous prizes and performs regularly with the major orchestras in Europe. He is no longer a stranger to Liechtenstein either, as he already appeared as a soloist with the Liechtenstein Symphony Orchestra in 2018. He has also been teaching at the Liechtenstein International Music Academy since 2019.
Rachmaninoff wrote the "Symphonic Dances" towards the end of his life. Perhaps he already anticipated this, because the original sentence names were "noon", "sunset" and "midnight". It is profound, beautifully felt music. Rachmaninoff himself considered these dances to be his best work of all.
Taiwan-born American Mei-Ann Chen is one of America's most promising young conductors. She is the new Chief Conductor of STYRIARTE in Austria and Music Director of the Chicago Sinfonietta. In 2012 she received the prestigious Helen M. Thompson Award from the League of American Orchestras for her outstanding orchestral work.