Back to List
Calendar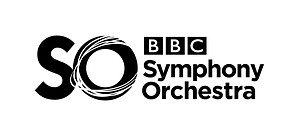 BBC Symphony Orchestra in London Barbican Hall
Place & Time
Barbican Hall
October 23, 2021
4:30pm
Program
BBC Symphony Orchestra
Mei-Ann Chen conductor
Dame Jacqueline Wilson, author
Programme to be annouced
The best-selling children's author Jacqueline Wilson reads from her hugely popular books in a multimedia orchestral adventure through the imagination.
Dame Jacqueline Wilson's books have inspired generations of children for 30 years. The renowned author joins the BBC Symphony Orchestra for a family concert that will carry you into the worlds of some of her favourite characters – the fearless Tracy Beaker, the determined Hetty Feather and many more.
Wilson believes anything can tell a story – music included. This multimedia concert will expand the imagination with miraculous music by composers past and present. Expect sorcery, charm, rhythmic drive and hypnotic sounds from the BBC Symphony Orchestra, and of course, the theme from CBBC's beloved The Story of Tracy Beaker.
These performances are being filmed by the BBC for future broadcast and audience members may be seen on screen.